I may be over doing it for this BBQ we're having on Monday, but honestly-I don't care! I'm having a great time getting ready for it.
I'm spending my time today making a few of these:

Rocket Party Favors
...and a few of these:
Life Saver Fire Crackers
...working on a centerpiece involving these: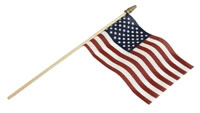 ...and one last wood project with this guy:
I'll share when they're finished! What are you working on today?
Hope it's great-
Happy Crafting.